Your career as a doctor
Not only do we offer our doctors and medical trainees flexible working hours and the CORIUS DERM Academy, but also another key benefit: administrative support. So you can concentrate on what matters – medical care for your patients. Join our network!
Specialist
As a specialist, you will care for and treat patients at the community health centre (MVZ) and be responsible for diagnoses. Thanks to our administrative support, you can focus 100% on your passion and what really counts: your patients' well-being.
Practice successor
In your future role as medical director of a community health centre, you will treat and care for the centre's existing patients, as well as manage the practice's employees. As practice successor, you will receive active support from the practice's former owner, and will be able to work with us to develop the practice further with no financial risk – for a long-term perspective.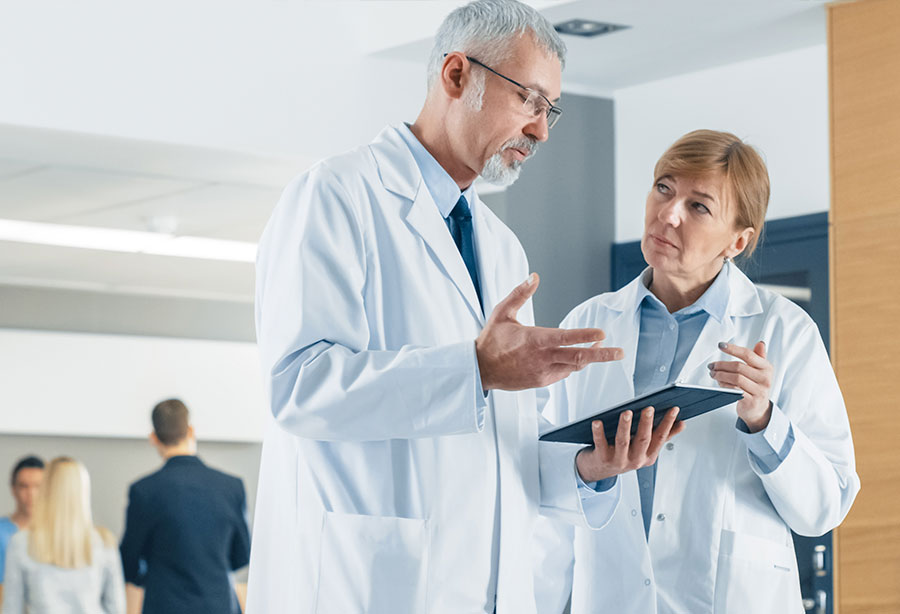 Medical trainee
As a medical trainee (Weiterbildungsassistent / WBA), you will be responsible for the patients in your specialisation at the community health centre and actively help out with day-to-day at the practice. You can take advantage of our inter-practice exchange with highly qualified specialists in the network, as well as individual opportunities for professional development and training, like the CORIUS DERM Academy. We also provide all our training within the network.
Shape the future of dermatology with us.
We are always looking for talented individuals who can follow our vision.
Join our network! You can find all current vacancies in our Job Portal.
Your benefits with CORIUS
Apply now!
Shape the future of dermatology with us. Discover our current vacancies now!