Medical networking
Promoting exchange, pooling expertise
Cross-network sharing of knowledge and expertise has been the Group's focus since the very beginning. Thanks to our cross-regional network of dermatology and phlebology practices, we create a platform for professional dialogue among specialists. Networking within the Group enables the sharing of interdisciplinary knowledge both in the field of medical research and concerning innovative treatment methods and technical innovations. Members also have the opportunity to fall back on the Group's shared laboratory.
Medical Board Meeting
Medical committee for strategic development of the Group
At regular meetings between senior doctors, synergies are developed, opportunities for cooperation are presented, innovations are discussed and knowledge is shared. The experts in our network play an active role in helping shape the CORIUS Group and contribute to the high quality of care at all locations.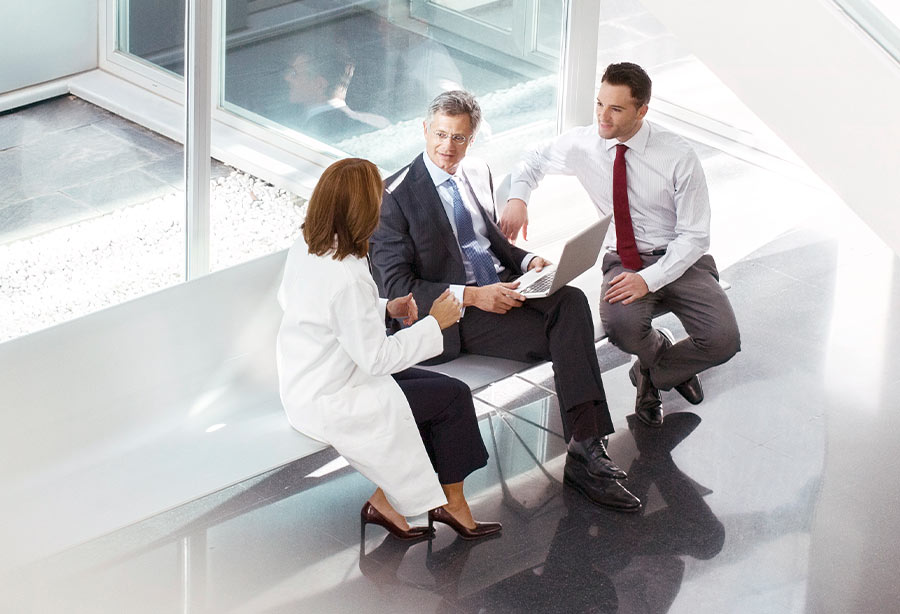 Shadowing in other practices
Cross-regional training opportunities
The CORIUS Group supports cross-regional exchange of knowledge and promotes both professional and personal development opportunities. The individual locations work together to provide a wide range of shadowing opportunities as well as the possibility of training in other practices in the network. Employees can study state-of-the-art treatments and specialised techniques, as well as gain in-depth knowledge of medical equipment.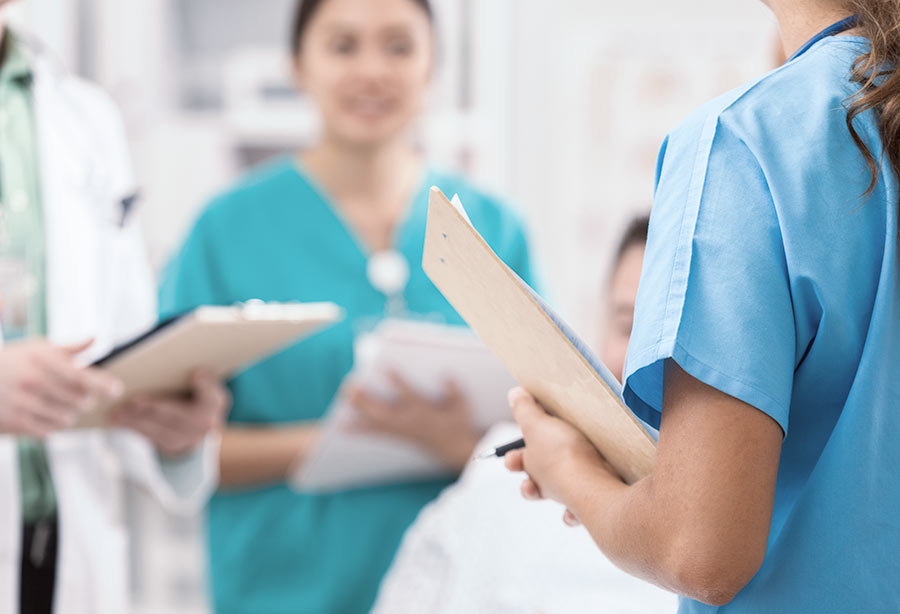 CORIUS DERM Academy
Innovative training programmes
The CORIUS DERM Academy offers an array of lectures, training and professional development programmes and workshops within the network, as well as professional exchange. These include innovative training series for medical trainees, workshops for practice managers, leadership workshops for medical directors, and the CORIUS DERM Conference, a congress for dermatology specialists in the CORIUS Group.
To CORIUS DERM Academy