CORIUS DERM Academy
Developing individual strengths
We constantly push Group-wide knowledge sharing and professional development for our employees. We are united by a shared vision: shaping the future of dermatology. That is why we are focused on promoting self-responsibility, individual strengths and personal growth, as well as providing our employees with the best possible opportunities for training and professional development. To do this, we rely on the expertise of all the employees in our network for an intensive exchange of knowledge and experience. Our regular (specialist) events bring us closer together in collaboration: across all our locations and always on an equal footing.
CORIUS DERM Conference
Congress for dermatology specialists
Our congress not only brings our specialists and medical trainees together to get to know each other but also allows them to share their expertise with the rest of the network and discuss the latest research and treatment methods. At the CORIUS DERM Conference, we offer tailored lectures and interaction opportunities for stakeholder groups involving both doctors and medical trainees.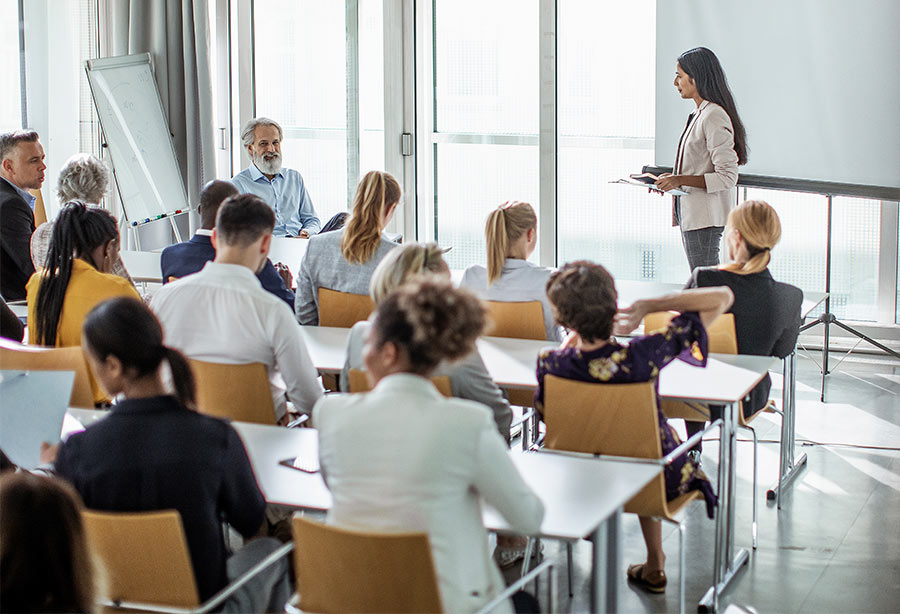 Comprehensive training
Wide-ranging specialist training
The MVZ Dermatologisches Zentrum Bonn was the first practice in Germany authorised to provide a structured, 60-month training course for specialist doctors in skin and venereal diseases. The MVZ Hansaklinik in Dortmund and the MVZ Dermatologie & Ästhetik Saarland are also fully licensed training centres.
The range of professional development on offer is rounded off by regular training events, themed seminars, participation in selected certification courses provided by dermatological associations, and dermatohistopathology case conferences and demonstrations at the Heinz-Werner-Seifert Institut für Dermatopathologie Bonn. There is also the possibility of conducting clinical studies at the integrated study centre.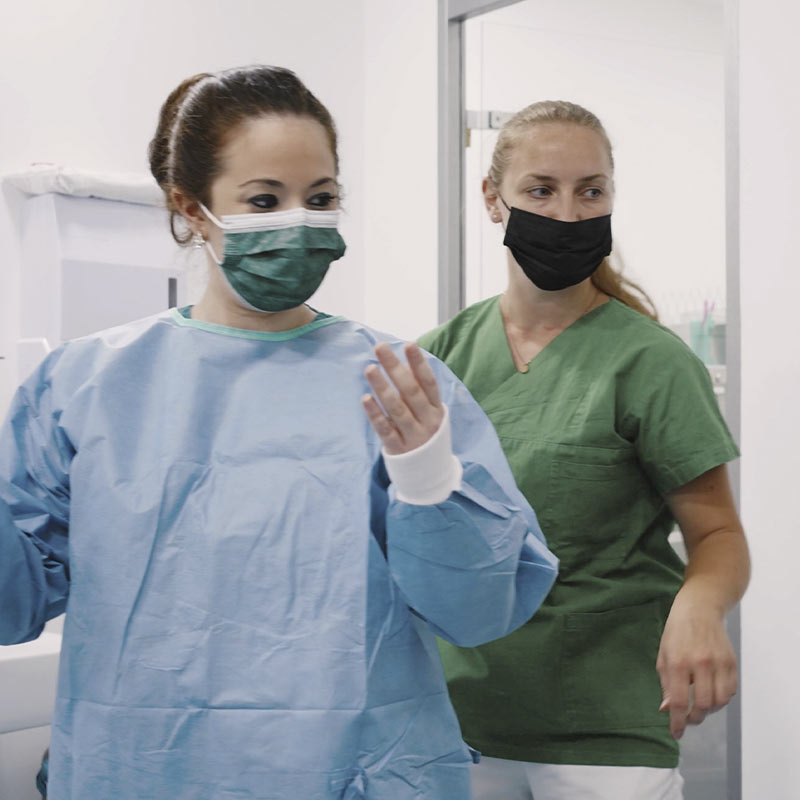 CORIUS DERM Academy for medical trainees
Online training
We offer online courses for our medical trainees several times a year so that all assistant doctors from various locations around Germany can participate. This training supports and promotes the medical trainees as they expand their specialist expertise. In addition, experts from the network also hold regular themed online seminars, as well as certification courses provided by the Deutsche Dermatologische Akademie (German Dermatology Academy), training conferences, and national and international congresses and courses.
Shadowing in other practices
Learning from one another
We support cross-regional knowledge sharing and promote opportunities for both professional and personal development. The individual locations work together to provide a wide variety of shadowing opportunities, as well as the possibility of training at other practices in the network. Employees can study state-of-the-art treatments and specialised techniques, as well as gain in-depth knowledge of medical equipment.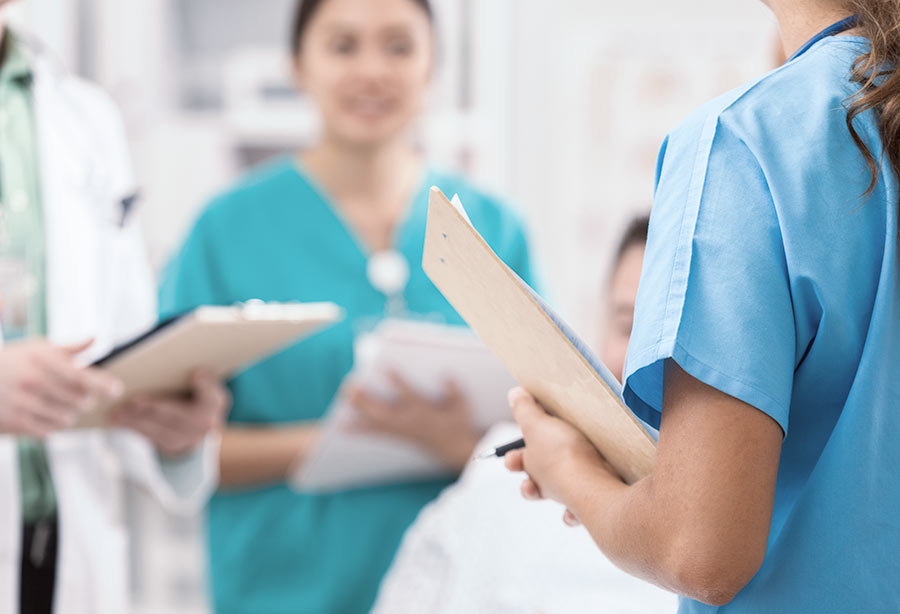 Management workshop
Developing management skills
We offer specialised coaching to prepare prospective and current medical directors at our practices for their role and develop them as individuals. This training allows managers to work together on their respective leadership skills and develop their personal skills and potential individually. We place great importance on creating a shared management culture at CORIUS and on supporting young doctors, in particular, to develop the skills and commitment required for their new responsibilities.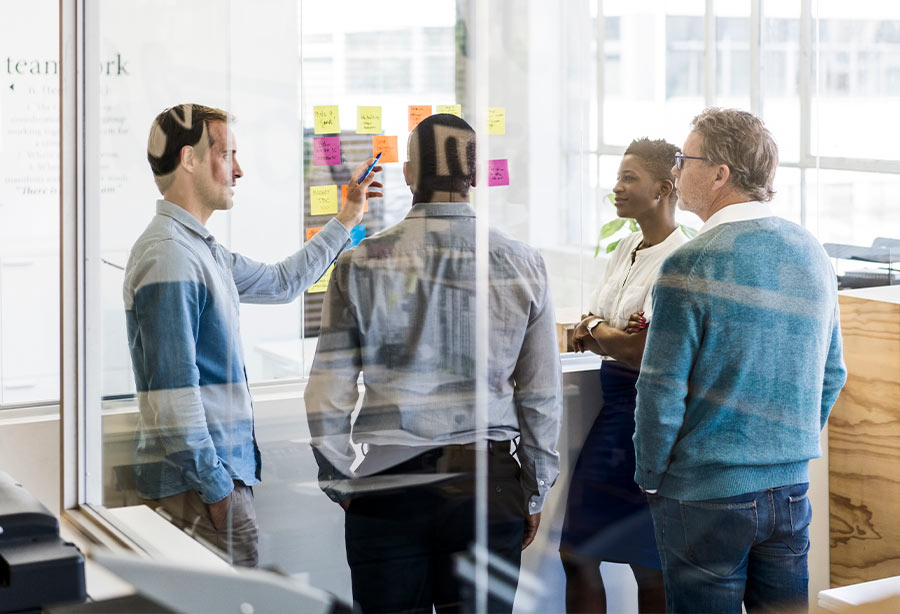 Practice management workshop
Developing and sharing knowledge
Our practice management workshop takes place once a year to promote mutual exchange of expertise, as well as communication between practice managers. Practice managers can participate in fascinating talks from head office and also share their experiences with each other about various processes in their own practices. The goal: to jointly develop cross-network solutions that simplify processes at the community health centres.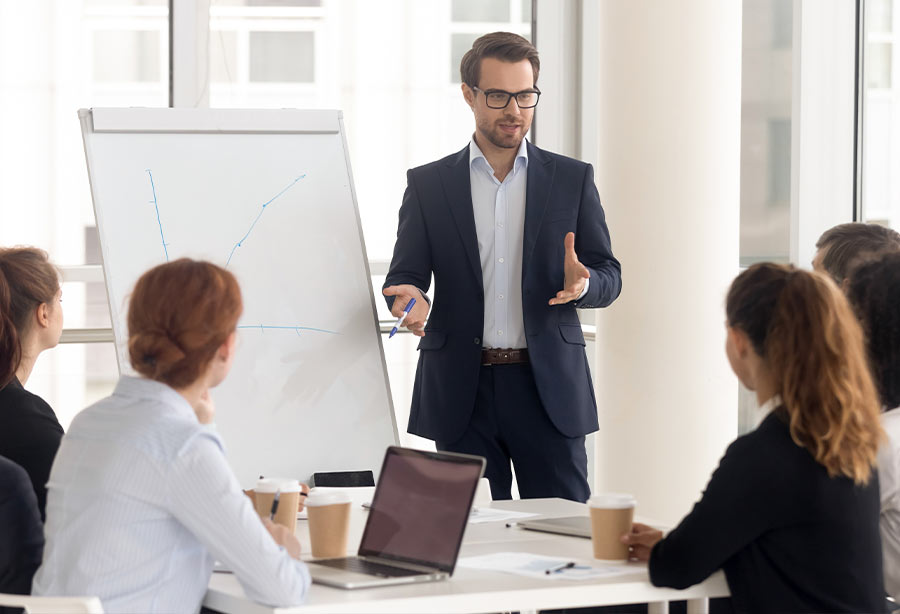 Contact us!
If you have any questions about practice transition, careers, press enquiries or anything else, please send us an email.
Contact us!